Wondering what makes our backup so good? Take a look for yourself!
Watch the video below to get up to speed with Cloud Backup here at HA Hosting
Managed Cloud Backup for Windows Servers Overview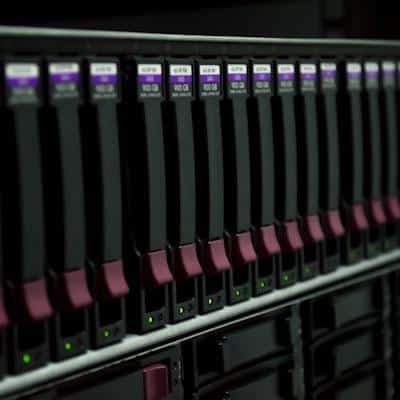 Worried that setting up and managing a backup too complicated? Or maybe you don't have the time to learn how to use it?
Our Cloud Backup for windows is fully managed by experts, meaning managing, backing up and restoring your data is easy! All backups are actively monitored, and daily reports are created, so you'll always know how your data is getting on.
All data is stored in our very own Data Centre in Sheffield, which we've been operating for over 10 years, so we're pretty good at what we do! Plus, your data will never leave the UK!.
Keep your data protected from Malware, Corruption, Viruses, Hardware Failure and many more threats.
Want to Know More About Backup? Download Our FREE Backup Guide!

"As a business continuity specialist, it is essential for my clients to be able to continue trading even during extreme events. HA Hosting assured me they could and haven't let me down."
Douglas Spencer - ND2
Cloud Backup Key Features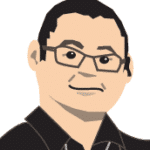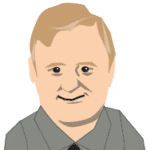 Our hard working and dedicated technical staff are here to make sure your experience with us runs as smooth as possible. They work with Backups everyday and as such have the expertise and experience to help with any issue, so don't be afraid to ask for help!
As this is a fully managed service, any problems your backup may encounter will automatically be reported to our tech team, who will resolve the issue as quickly as they can and then let you know about what has gone on. It's important to us to keep you involved with everything that happens to your data! Whether you have lots of experience with Backups or none at all, we'll be willing to help you as much as we can for whatever you need.
Our office hours are Monday - Friday 8am - 6pm, so if you need any help or have questions we'd be happy to offer support in these times.
Out of hours support is also available but is subject to service level.
Fully managed by experts
Perform backups and restores
Actively monitored
Daily Reports
Secure remote management tools
Archive and Versioning
Local Speed Vault Functionality
30-Day Retention Policy
Be able to restore:
To Virtual Machines
To Bare Metal
Disk Images
Virtual Machines
Databases
Applications 
Files
We keep your data as safe as we possibly can by:
Encrypting your data before it leaves your machine
Encryption levels ranging from 128 bit AES to military grade encryption
Generating a private encryption key for you only
Following the ISO 270001 framework
We keep the servers safe at the data centre by using:
Area access restricted by key fobs
24/7 CCTV
Even with slower internet conncections we can make sure you're backup is working as fast as possible. To improve backup/restore times we can:
Set up a Local Speed Vault
Compress data before it's transmitted
Deduplication
Bandwidth Throttling during peak internet usage
Set up backups for out of hours only
WAN optimisation
We've got 10 years experience managing our data centre, based in Sheffield
We make sure your data is kept only in the UK
ISO270001 Certified
We believe it's important you always know where your data is
We're big on keeping you in the loop about your data!
Detailed daily reports are created and sent to keep you informed on your data and backup
Reports sent if errors/issues occur
Advice based on the generated reports if you need it
Are you ready to protect your data?
I'M READY TO CONFIGURE MY BACKUP