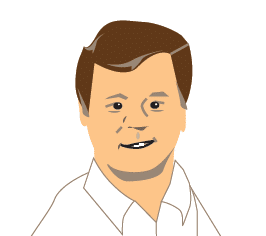 "We make sure our HA Cloud Servers have Great Uptime by not relying on any single hardware component. If something breaks there is another waiting to automatically take its place."
The prices are great too as you only pay for the resources you need as the computing power can easily be increased or decreased to suit your needs. We started the company by building High Availability Cloud Servers. The High Availability features of virtualisation are what we named the company after.
​99.7% up-time Guarantee, you will receive service credits if we miss a Service Level Agreement. The 99.7% figure relates to our Cloud Server Infrastructure, if you have taken an Operating System Support option different Guarantees may also apply.
Even more information can be found here.
​These days there are very few applications that don't run well on a virtualised platform, so if you need a Windows Server then our HA Cloud Servers are for you. We have servers running many services so there is a good chance we can help you with what you need. Here are some examples of services our servers run:
Databases including MS SQL and MySQL
Email Servers
Web Servers
VOIP systems
Document Management Systems
CRM or Customer Relationship Management Software
Enterprise Resource Planning or ERP
Backup Software
File Storage
Bespoke Software and Apps
​If you have a problem with your cloud server, you can email [email protected] or call 0114 228 0022. During working hours, we will respond to your support tickets within 4 hours.
If you have taken one of our Operating System Support options, log a support ticket in the normal way and we will respond in line with your Service Level Agreement.
We support the underlying infrastructure of the Cloud Servers 24/7/365, we have all sorts of alerting and monitoring in place so we will be aware of potential problems straight away.
Operating System
We are able to offer the latest Windows Server Operating Systems, select the one you are most comfortable with. If in doubt choose the latest as its likely to be the faster and most secure. 
RAM
Memory: Windows cloud servers require a minimum of 2GB of RAM, the more you have the more your server will be able to juggle different tasks and the quicker it will respond.
CPU Cores
The more CPU cores you have, the more number crunching your server will be capable of.
System Disk Size
Where the Operating System and your data is stored
Second Disk Size
If you are old school and want to store your data on a separate drive.
IP Addresses
You can have more than one address on the internet, maybe for websites secured by a SSL certificate or maybe something even more techie.
Network Port Speed
If you need to transfer large amounts of data or even small amounts really fast then consider a faster port, we can go all the way up to 500Mbit.
Server OS Support
If you want us to manage updates and provide break/fix support for your Windows Operating System then you need to select this option. If you need out of hours Operating System Support please contact us to discuss further.
Managed Data Backup for Servers
We can provide you with a fully managed, backup service, either during normal business hours or twenty-four hours a day. Normal hours are from 08:00 to 18:00 Monday to Friday. This includes CloudBackupUK's a full featured software.
Backup Data disk in GB. 
If you take the backup option, you will need to specify the amount of data to backup, to start with we suggest you order an amount equal to the data that requires backing up. We find by the time that data has been compressed that this is the best starting place.
​Cloud servers are available on a monthly contract.
A months notice is required for any changes you may need - Upgrades however, can usually be done much quicker.
Removing allocated disk space is not always possible.
High Availability: Server will fail-over on fully redundant hardware in the event of a hardware failure
CPU: Intel Xeon 2.27GHz - Upgrades to up to 8 Cores available
Dedicated Memory: 1GB to 16GB
SAN Storage: 50GB to multiple terabytes
Windows OS: Windows Server 2012R2 Standard or Windows Server 2008R2 Standard
IP Addresses: one included up to 64 available
Bandwidth: 100Mbit port included, upgrade to up to 500Mbit, all with unlimited bandwidth
Managed NAT: Option available
Plesk: Parallels Plesk Panel, fully featured web hosting control panel
Nearly all our cloud servers are deployed automatically so you can expect to receive your server in under 4 hours. If for some reason automatic deployment doesn't happen it will be deployed manually during the next working day.
You will receive your username, password and network allocation by email.
You will be able to manage your server by using Remote Desktop Protocol (RDP) so will need a suitable client.