You'll be receiving an email shortly containing your Starter's Guide to VPS Information Pack! Feel free to download this and use it as much as you'd like! Hopefully this will be enough to get you started off with what you need to know before considering a Virtual Private Server!
In the meantime, here's a picture of Jaffa - He herds and guards our cloud servers along with digging up the occasional bone!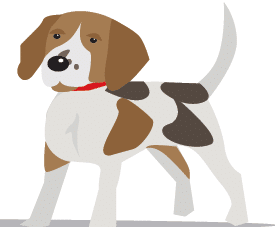 You Might Find These Useful...
What Is Colo?
One of our blog posts going over what Colocation is and why it can be useful to have!
What is Colo?
Want to know more about Colocation? We think this is a good place to start!
Colocation at HA Hosting
Go to our Colocation page on our website where you can find out more and view different Colo options!
Colocation at HA Hosting
Click here to view our various Colocation options as well as information about each one!
Get in Touch!
Have a burning question you couldn't find an answer to? Or maybe you want a chat about how we can help?
Get in Touch!
Whatever it is, feel free to get in touch with us via email or phone and we'll do our best to help however we can!