Last week saw some new cool upgrades get installed at HA Hosting.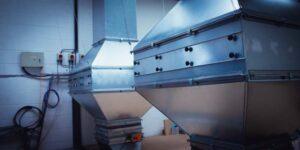 *Pun Intended*
At the end of last week, we had upgrades fitted to our Unit 9 cooling system in the form of a new cooling filtration system.
As you probably know, one of the most needed features for a Data Centre is proper cooling. Having many servers stored in the same place can make rooms get very hot. Not great for servers.
The problem is that sometimes bits of dust and other very small bits of debris can get drawn in too. This doesn't pose too much of a problem on a small scale, however, if left over a long period, grime can build up. The problems this can cause range from dirtier looking servers to even damaging them in worse case scenarios. Having the appropriate filter systems in place prevents this.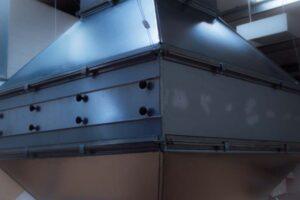 It's That Time of Year
Now it's turned to winter and the temperature has dropped a lot we have turned off the water part of the cooling system, as the cold air alone is usually enough. Just like us, servers start to complain if they get too cold. Thankfully, our monitoring lets us know early!
This made it the perfect time for cooling upgrades, installing new filters into our system.
With the new (rather cool looking) filters in place, we should be covered for keeping our server rooms up to the standards we want for the foreseeable future!
Have a question about the new cooling filtration or anything about our Data Centre? Write a comment down below or get in touch!
Keep in Touch
If you would like to keep up to date with what we get up to here at the Sheffield Data Centre, then the best way is to follow us on our social media: