Always Looking to Improve
Because we're always looking for the next best "thing" for our customers, we're currently migrating our Client Management System away from WHMCS to HostBill.
Once complete, HostBill will replace a number of different control panels and will give a more seamless customer experience. This includes DNS and rDNS, Web Hosting & Email, Exchange, and Virtual (Cloud) Servers.
HostBill will also replace WHMCS for billing, support tickets, and user/contact management.
And yes, access to the console of Virtual Servers IS FINALLY HERE!
Pardon Our Dust
During a part of the migration, some "welcome" emails and some historical emails have accidentally sneaked out to a few customers. As you can imagine this lead to a handful of confused support tickets.
We're sorry for any confusion caused if you've any of these unwanted emails from us.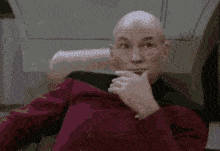 We will be running both systems in parallel until January 2020, which we're then hoping to be 100% on HostBill. In the meantime, if you get an email from us you're not expecting, just let us know and we'll confirm if any action is needed.
Migration Details
Customers who pay by Credit/Debit card will be the first to be fully migrated from the 2nd December
Direct Debit and PayPal customers shortly after
BACS customers before the end of December.
Historical access to invoices and old tickets will be retained online until December 2020 via WHMCS. If you need an older invoice after this you'll have to get in touch with us and we'll find them for you.
These changes should make things easier overall for both you and us!
If you have any questions about the migration or have received a confusing email from us, just give us a shout and we'll see how we can help.
Thanks,
The HA Hosting Team