Website Performance & Optimisation
We all know that currently, a good website is key to online success. Your website's performance and how well it ticks those SEO boxes can greatly increase traffic flow and engagements.
Website Optimisation
Website optimisation is about making your website work as efficiently as possible. This could be about having neat, efficient code or compressing images/video into the right format to reduce file sizes.
But why should you care about this?
Well the more optimised your website is, the faster it will work and load pages. This is key nowadays as the average person online expects a website to load in only 2 seconds! (We've got a blog on that if you want to know more). Furthermore, faster websites generally attract more traffic and convert more too.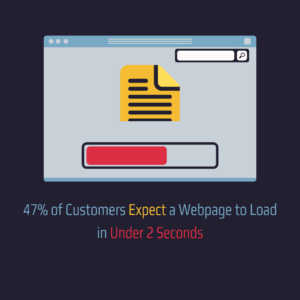 How do you measure this?
There are plenty of tools available to check your website's optimisation.
We've found Google's PageSpeed Insights tool to be very effective – with a bonus that it's completely free! All you need to do is enter your website address and it'll do all the rest.
Aiming for '100'
Google's PageSpeed Insights gives your website a score out of 100 for both mobile and desktop optimisation. Having a site be '100' is the goal for everyone, however, it's not the be-all and end-all for having a fast website…
Website Performance
Website Performance is a general term used for how 'good' a website is. Typically, this is based on the speed and responsiveness of your website. And while optimisation can make a difference to your site's speed, you don't necessarily have to have an optimised site for it to be fast.
A different kind of speed
As you may know, websites need to be 'hosted' on a platform of some kind to run.
This could be shared hosting, a private server or many other options. Each of these have they're own pros and cons, with varying costs and performance. So why is this relevant? The platform your website is hosted on can make a dramatic difference to how fast your website loads.
You could have a very poorly optimised site score but still, have a lightning-fast website. This is because the infrastructure powering your site pulls up some of the slack.
How can you measure this?
There are various ways of measuring this speed. We particularly like GTMetrix. This one is free so that's another bonus.
If you pay someone for hosting, they should be able to give you detailed reports of your site's current performance. We do this with the Hosting we provide, which is how we get detailed reports. Like with the ones you can see when we made our site 10x Faster!
If nothing else, it's reassuring to see how your site is performing – especially if you have a lower Google page score.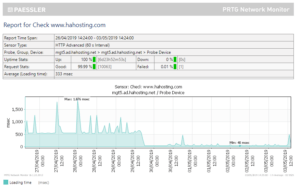 Which Is Better?
Unfortunately, there is no clear-cut answer to that one.
In an ideal world, you would have both be as best they can be. However, that would be both expensive and time-consuming. Here is a quick pros/cons summary of both.
Web Optimisation
Pros:
Boosts SEO ranking
Google 'likes' a high Google score
Looks good to customers if they check it
Improve speed
Cons:
Could be a long list of fixes
Fixes can be time-consuming & require regular maintenance
Can be expensive if you pay a web developer
Web Performance (Hosting)
Pros:
The immediate impact on site speed
Can make a significant difference
Simple if you're buying hosting
Cons:
Must pay a monthly fee
Performance can vary depending on the amount spent (depends on provider)
Doesn't improve Google score so can make your site look worse than it is
Our Recommendation
If you want our honest opinion, the easiest way to improve website speeds is to improve your website hosting.
It's often inexpensive for smaller websites and whoever you sign up with should sort out the technical details needed to move your site. Easy.
If you're looking for a faster WordPress site, you can find out a bit more on our Fast WordPress Hosting page 😉.
Of course, we also recommend improving the optimisation on your site, as this will help in the long run! However, if you're looking for an instant and substantial improvement, upgrading your hosting is the better option.